What you should look for in a strapless bra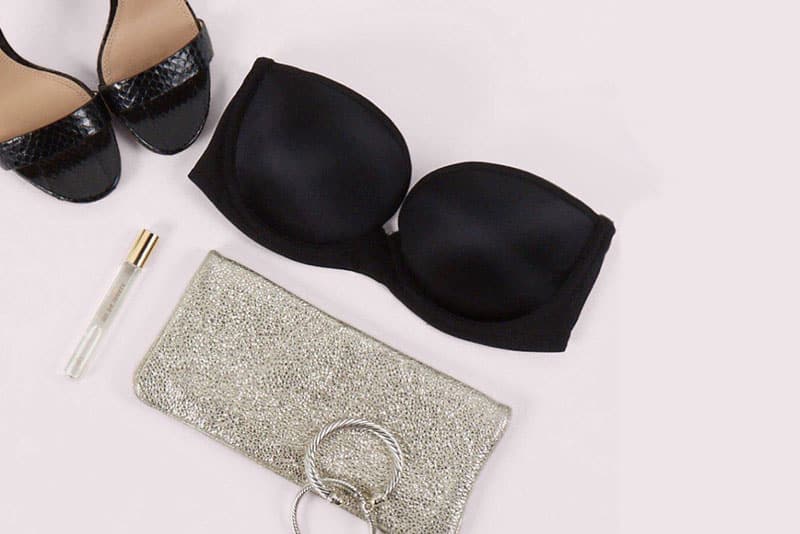 It's not an exaggeration to say that an amazing strapless bra is life-changing! When you find a great fitting strapless bra, your wardrobe suddenly has many more options than before. The search is difficult, but whether you're an A cup or a G cup, there is a perfect strapless bra for you. Here's our tips to make the search easier:
First, the band of your new strapless bra should be very tight when you buy it. The band stretches over time, so you want to be on the loosest hook when you get the bra. This way, you have two more hooks that you can tighten as the bra stretches. Also, pay attention to where the band is on your back. It should lay horizontally across your back, not higher or lower than the front of the bra.
Next, make sure that the center part of the bra is flat against your breastbone. You should be contained in the cups of the bra, not spilling out of the top and sides of the bra.
Last but not least, put your strapless bra through the t-shirt test! Put a tight fitting shirt on top to double-check the silhouette of the bra.
If your strapless bra fits the above criteria, you've found the perfect strapless bra for you! Shop strapless bras