Sport Bras, just a trend or a necessity?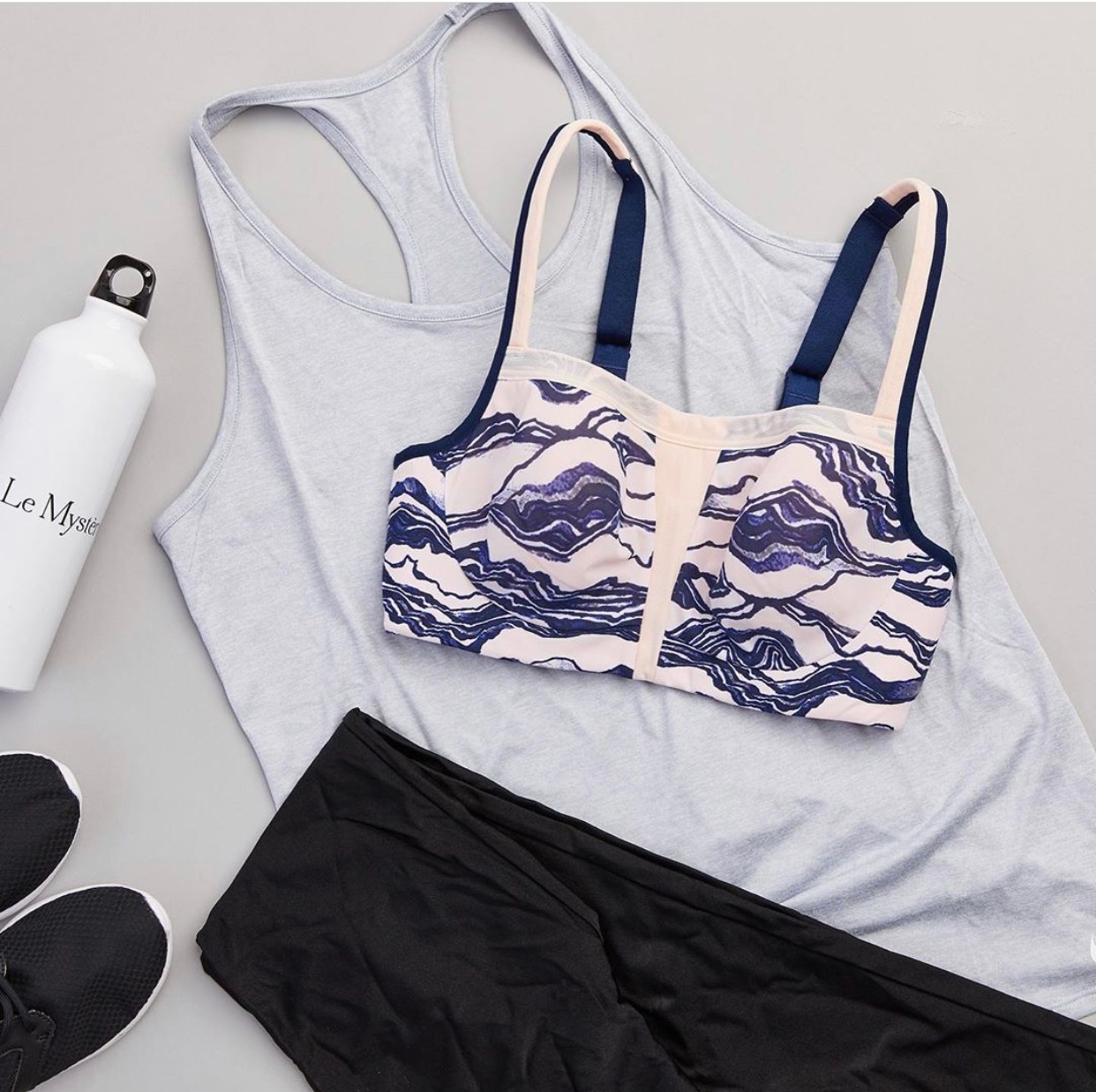 A lot of us tend to add a sport time in daily or weekly schedule, as we always look for all the ways that shall make us look better. Definitely exercising is the best way to do that but do we exercise correctly?
Well let me tell you that one of the common faults that most women make and leads to unpleasant results in exercising is the unsuitable clothes particularly  Bras. Yes madam we said it before and we say it again you can't compromise when it comes to bras you can never ever depend on classic bras to give you the support you need for working out. This applies to both women with big or small busts.   
Not wearing sport bras leads to a damage the tissue of the breast and back pain. This comes out as a result of the excess movement of the breast while working out. Sport bras offer the breast the needed support to stay as constant as possible.
Kenz offers you  some advice that should help you in choosing the appropriate sport bra:
First, make sure you get the right size, you can't ignore the gaps that happen when you choose a bigger size and definitely you shouldn't accept your breast bulging out of the sides or the top because this means you are getting a smaller size. It is always better to choose bra with the normal cup sizes (a,b,c,…) not (s,m,l) sizes because the first one offers a better fit leading to greater support.
The size is not only about the cups it's also about the straps. Make sure the straps are not falling down so it will confuse you while working out or digging into your shoulder which will cause a needless pain. Our advice is to go with adjustable straps to make it easy for you.
Finally don't forget the underband. It offers most of the support and it maintains breast fastness, so make sure it fits you seamlessly.
No doubt the material of the bra has a great impact. You definitely sweat more when you exercise so you shouldn't choose a material that will make you sweat even more and choose fabrics that allow better ventilation. Therefore, it is preferable to go with bras that are mainly made of cotton because it's the better fabric to perform these tasks.
Last advice from kenz which probably you will hear a lot from us, do never compromise when it comes to your health and comfort, always look for what will benefit you more, and don't forget we at kenz will be always here to help you.