Choose the lingerie that best fits your body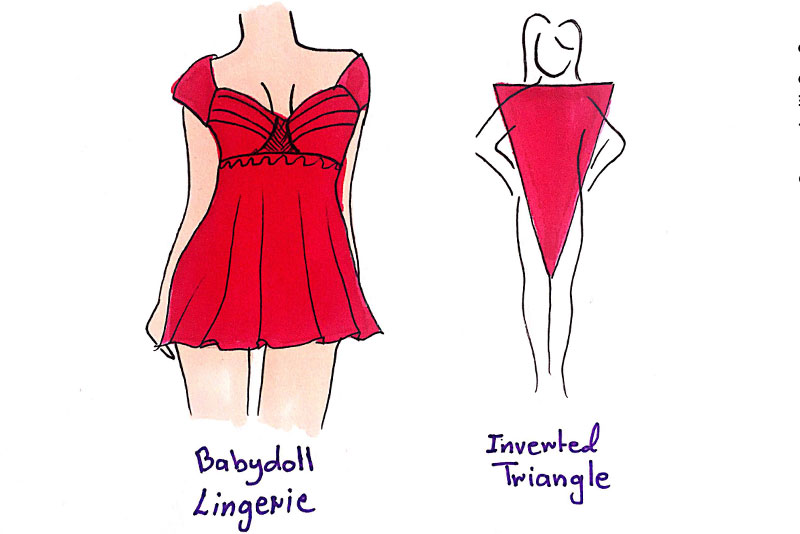 Finding the perfect piece of lingerie that suits you body perfectly is not really an easy mission. Nowadays there a lot of styles and designs for lingerie that seems to be very nice, but be careful what looks nice on the model shouldn't always look nice when you wear it too. This is because women body shapes are not the same; there hourglass, round, rectangle and triangle shapes. Styles that look perfect on one shape, they don't look the same at the other. that's why there are some rules that will help you when you decide to buy lingerie. The best rule is do never ever buy a piece that doesn't fit you or make you feel comfortable just because it is trendy. 
 We at Kenz believe that every woman has her own beauty and beauty is not limited to any specific features and we offer nice, modern and sexy lingerie with different sizes for all women that expose women's beauty and make her look even more attractive, and you can easily shop it. Just choose what you want from our website and we will deliver it to your house.
We will give you some tips to choose lingerie that fits the curves of your body to look even more attractive when you wear it:
1-   If Your weight is heavily concentrated in the belly and waist. First stay away from low-waist panties. If you are looking for attractiveness try the babydoll, it should fit your shape nicely.  
2-   If you have the hourglass or pear shape where your weight is mainly concentrated in the buttocks while the fat is less in the belly and waist you can choose two-piece Lingerie that exposes this area (waist and belly) so the main focus will be on it , and the low-waist panties shall fit you nicely. You can also try the Teddy and the Bodysuits it is such a beautiful piece of Lingerie be daring and try it on.
3-   If your weight is equally distributed in your body it if preferred to stay away from two-piece lingerie and try a one piece babydoll, caftan or nightgown. Usually the darker colors will look great on you, such as black; the color of temptation
4-   Try always to show the parts that you like the most in your body make more focus on them, this shall make you more comfortable and increase your confidence and of course your beauty and attractiveness. In Kenz you will find many styles with different colors and designs  Choose the designs that match your personality and make you feel comfortable .
Kenz is for women, from woman. We try always to support you, help you and work for you, we are always around if you need any help or have any questions, and with your support we will continue to grow.